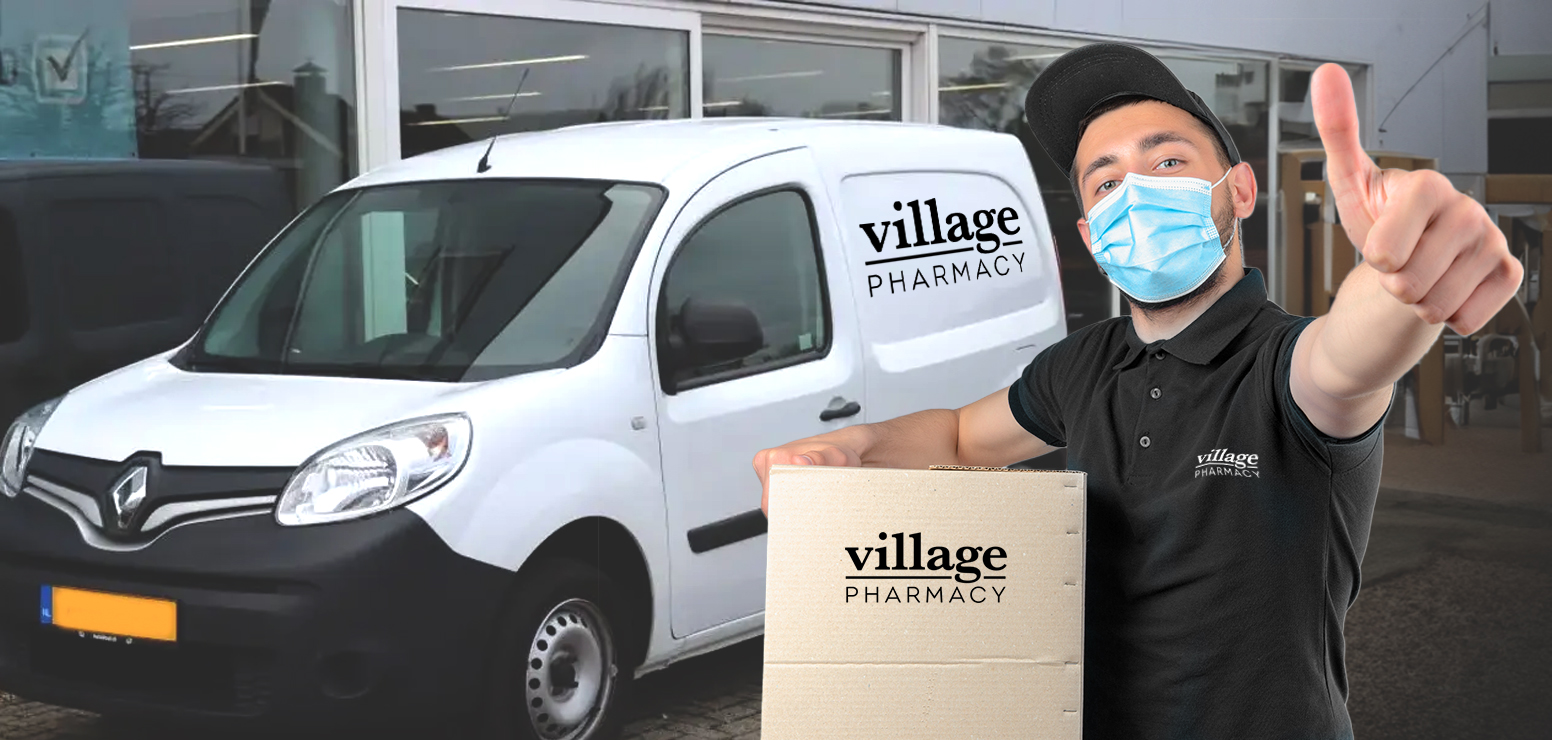 The Village Pharmacy will be offering a NEW FREE no-contact delivery service, running from Monday to Saturday to all our customers.
The current COVID-19 environment sees us engaging in social distancing and self-isolation, staying in the safety of our homes. For people with disability, limited mobility and limited access to transport, this poses a problem in the ability to access much needed health and medical support.
Increasing the capability to provide FREE Delivery within a 5km radius of our store—to both script and retail customers—ensures that we are able to provide premium service that embraces our promise "first in health, first in style".
Based upon minimum spend (excluding medication), our FREE no-contact delivery service will see one of our team members deliver your prescriptions, over the counter medicines, intimate care, fragrance, hosiery or cosmetics; including Chanel, Clarins, Clinique, Estée Lauder and Lancôme to your door.
On your delivery, our team member will knock, announce themselves and place your order at your door. It is important that you are home to receive your delivery, particularly if your delivery includes temperature sensitive medicines or cosmetics.
Deliveries are scheduled to arrive between 10.00 am and 3.00 pm, unless advised otherwise. Due to the preciousness of our cargo, if you are not home, your delivery will not be left unattended at your door, but will be scheduled for re-delivery at the next available time.
Our deliveries will place priority on Prescription Customers, with same day delivery*. For all other items including prestige beauty products, a minimum spend of $69 will ensure next day delivery. We will endeavour to meet your needs as best as we can.
We are currently liaising with a number of local health providers, advising that we can pick up scripts from medical surgeries and deliver the dispensed medication to their patients.
If you are a prescription customer, you can have your script faxed to us from your Doctor, emailed to us, or you can quickly drop it in to us. Do note that if you have your script faxed or emailed, you will need to post us the original prescription, as per the Pharmacy Board of Australia guidelines.
As per our instore shopping experience, buy limits apply to paracetamol products, tissues, hand sanitizer and masks (limited stocks).
If you have any questions about our FREE no-contact delivery, please call us on 08 8379 7991.
*Same day delivery applies for prescriptions submitted to us prior to 2pm and that are in stock. Should your script require a special order delivery to you will be based upon delivery to us.